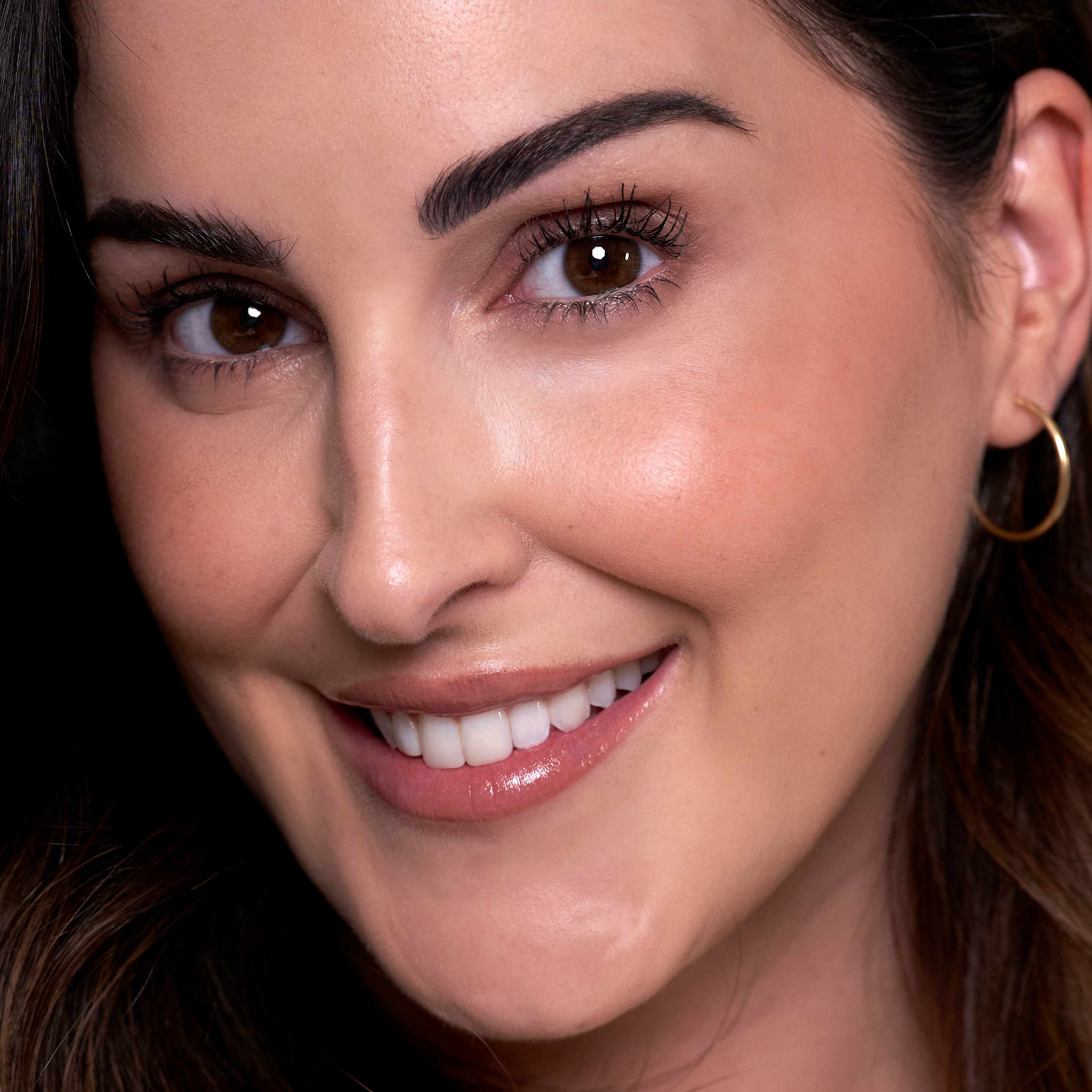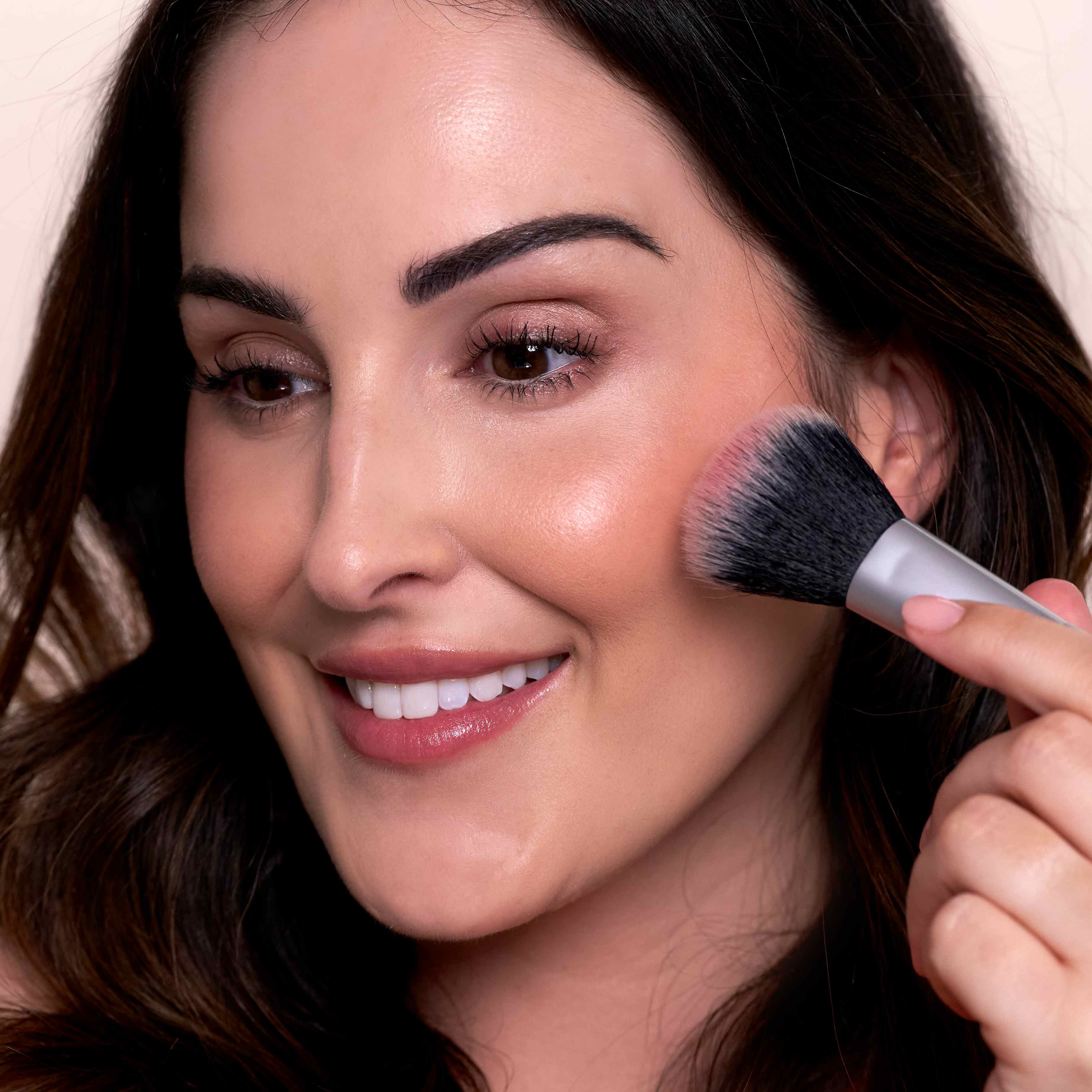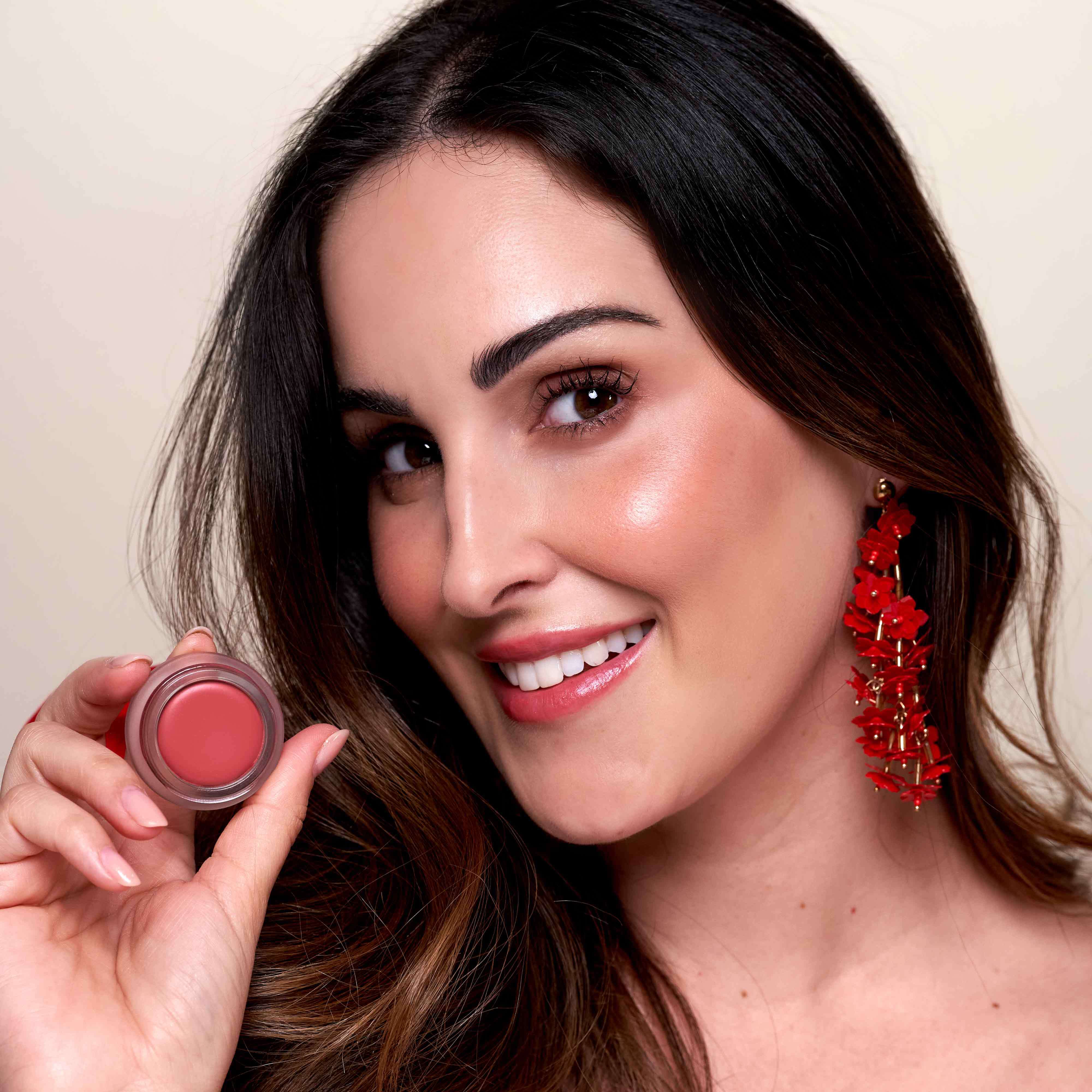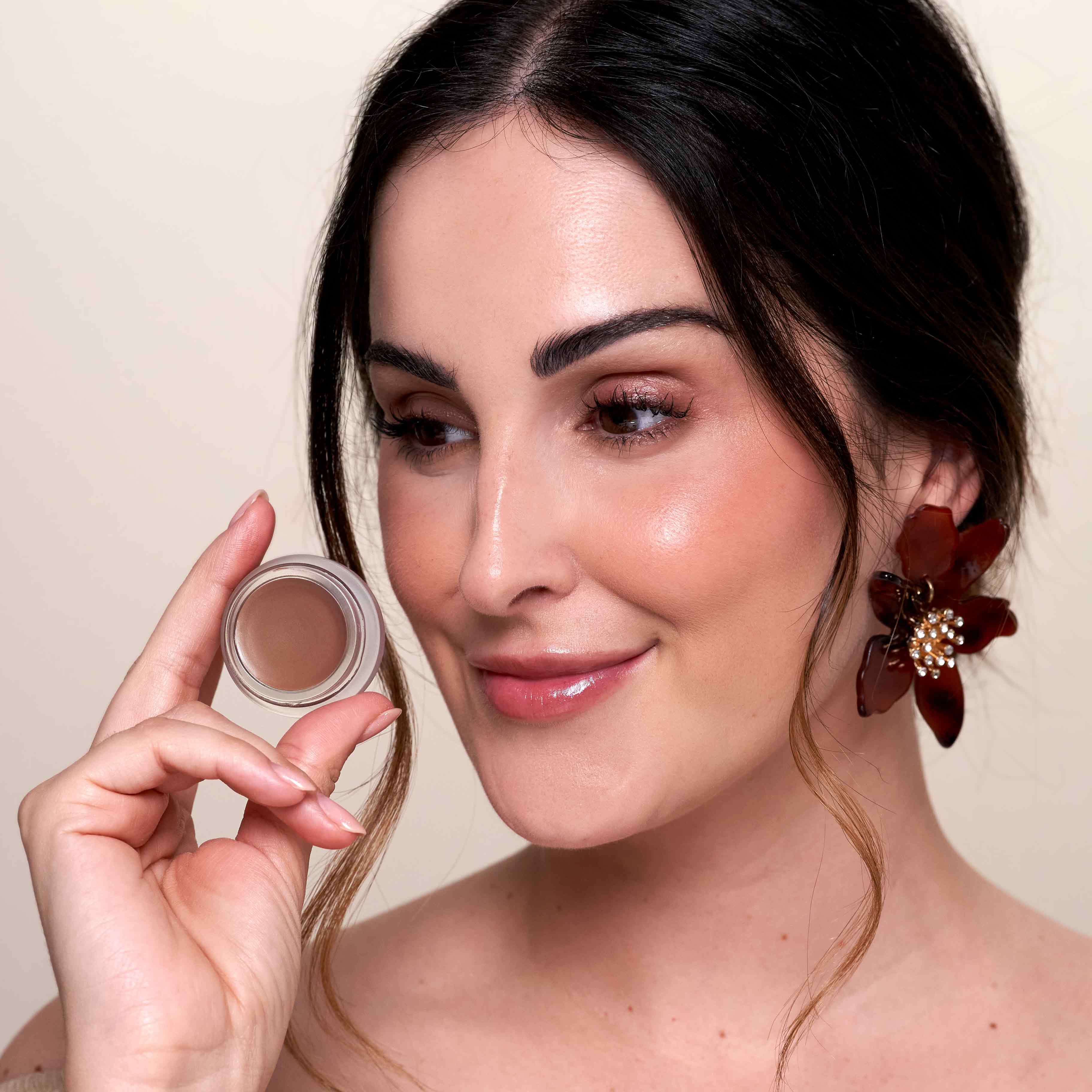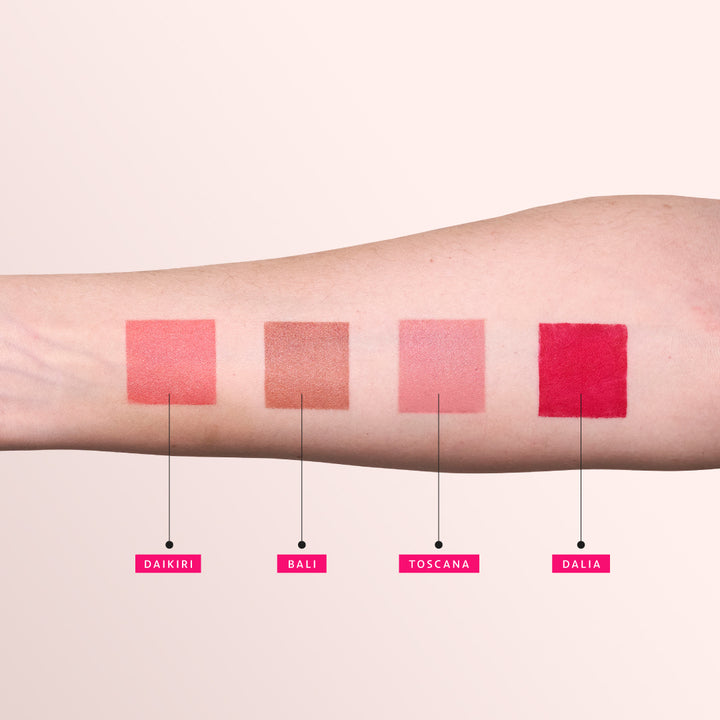 Colours of summer by Eva Rozalén
Conjure up summer with four shades that evoke sunny days and endless nights
The Limited Edition "Colours of a summer night" collection, created by Eva Rozalén, includes two blushers that are must-haves for summer: a super fresh and cheerful pink and a mid-brown with a red undertone that gives the skin that flushed, bronzed glow that speaks of long sun-soaked days. 
Their texture is creamy, but never cloying. They blend beautifully, and won't create any unwanted texture. As they're buildable, you can choose between a soft, natural look, or something a little more out there. And for a finishing touch, you can apply a little to your lips too!
Quantity: 7g
---
Colours of summer by Eva Rozalén
BALI
You know that little color from when you've spent the day at the beach and your cheeks are red? And when you shower you see yourself in the mirror, with that flattering raised tan... Well, Bali is like that!
DAIKIRI
It is an intense, fun and playful coral pink that feels great on those days when you want to look more vivid, but natural.
These are some of our wonderful ingredients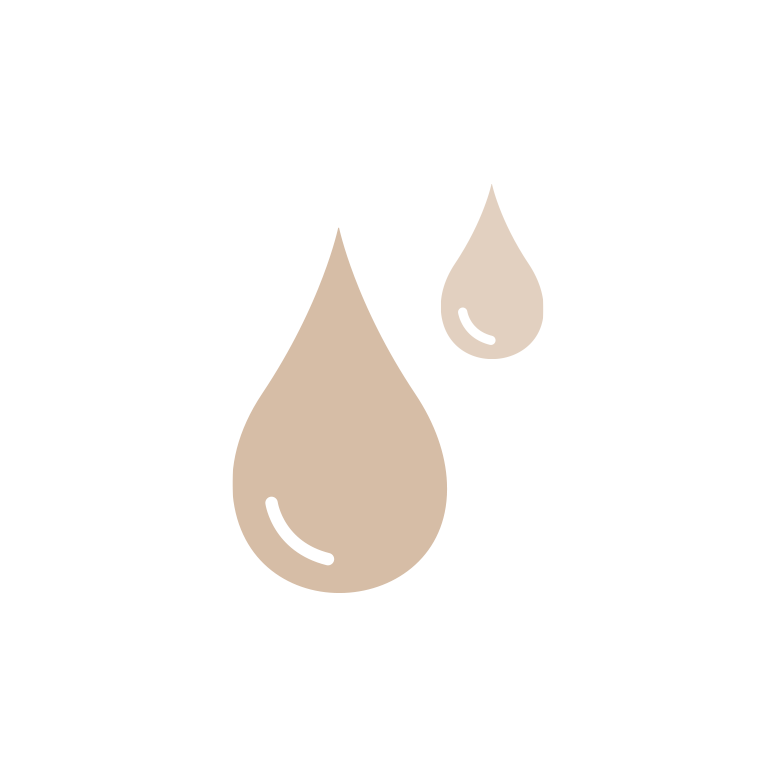 Hyaluronic Acid
With its ultra low molecular weight, this goes to work on the deepest layers of your skin. It deeply hydrates and repairs your lips, filling small wrinkles and leaving them soft and elastic.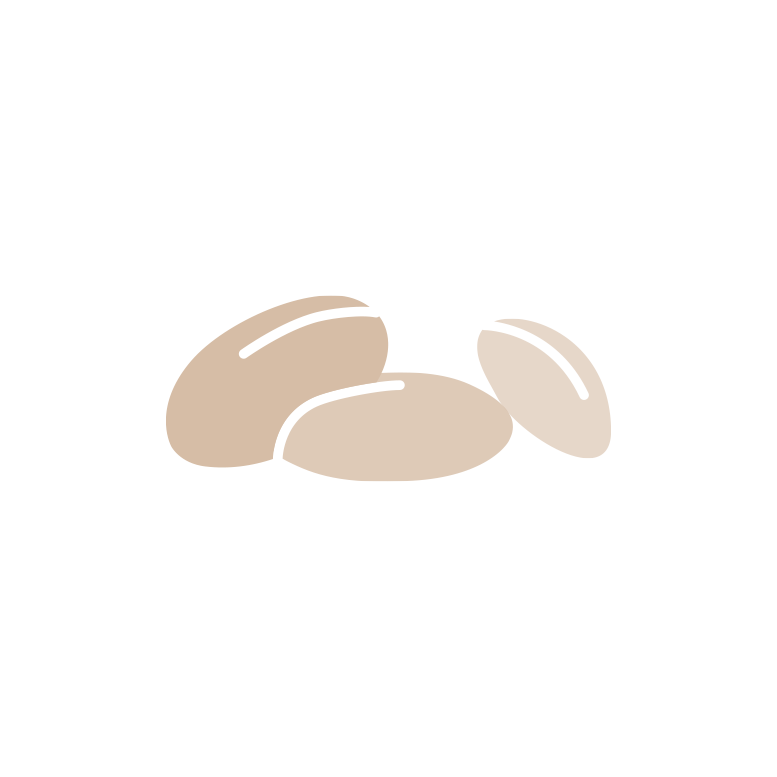 Vitamin E
A natural explosion of antioxidants that help protect our skin against free radicals. They're the cause of premature ageing, so we'd rather not get too up close and personal with them. Just promise us you'll always use sun cream too. Deal?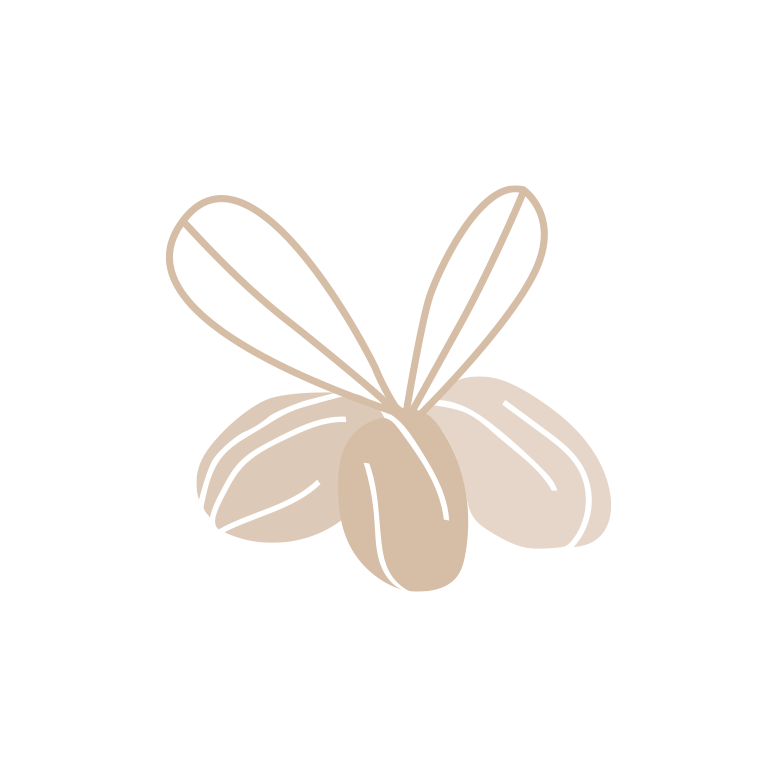 Shea Butter
Visibly regenerates any cracks and roughness, as well as hydrating, nourishing and lovingly repairing your lips.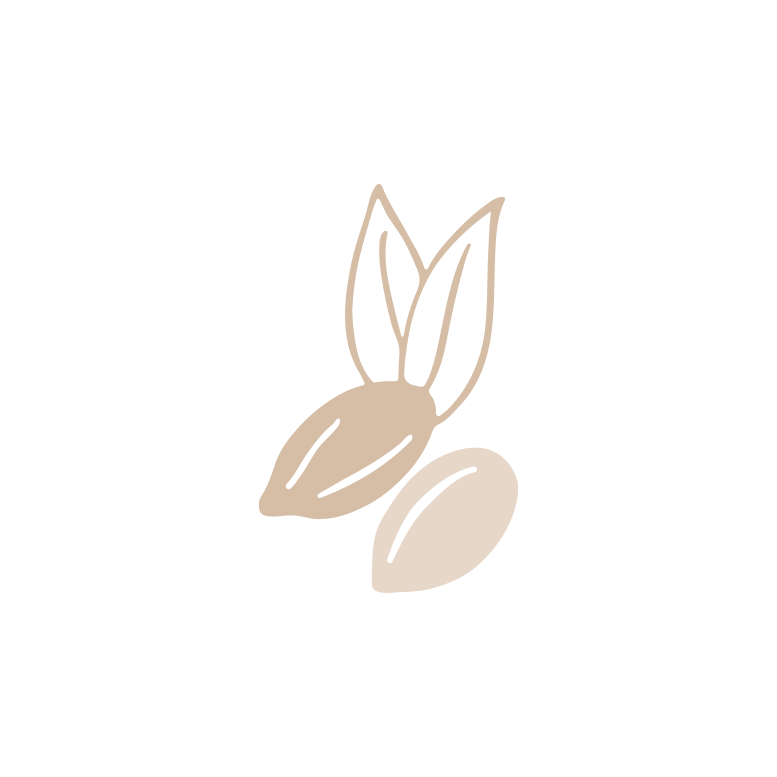 Jojoba Oil
To keep skin hydrated, prevent premature ageing and balance out oiliness or dryness.