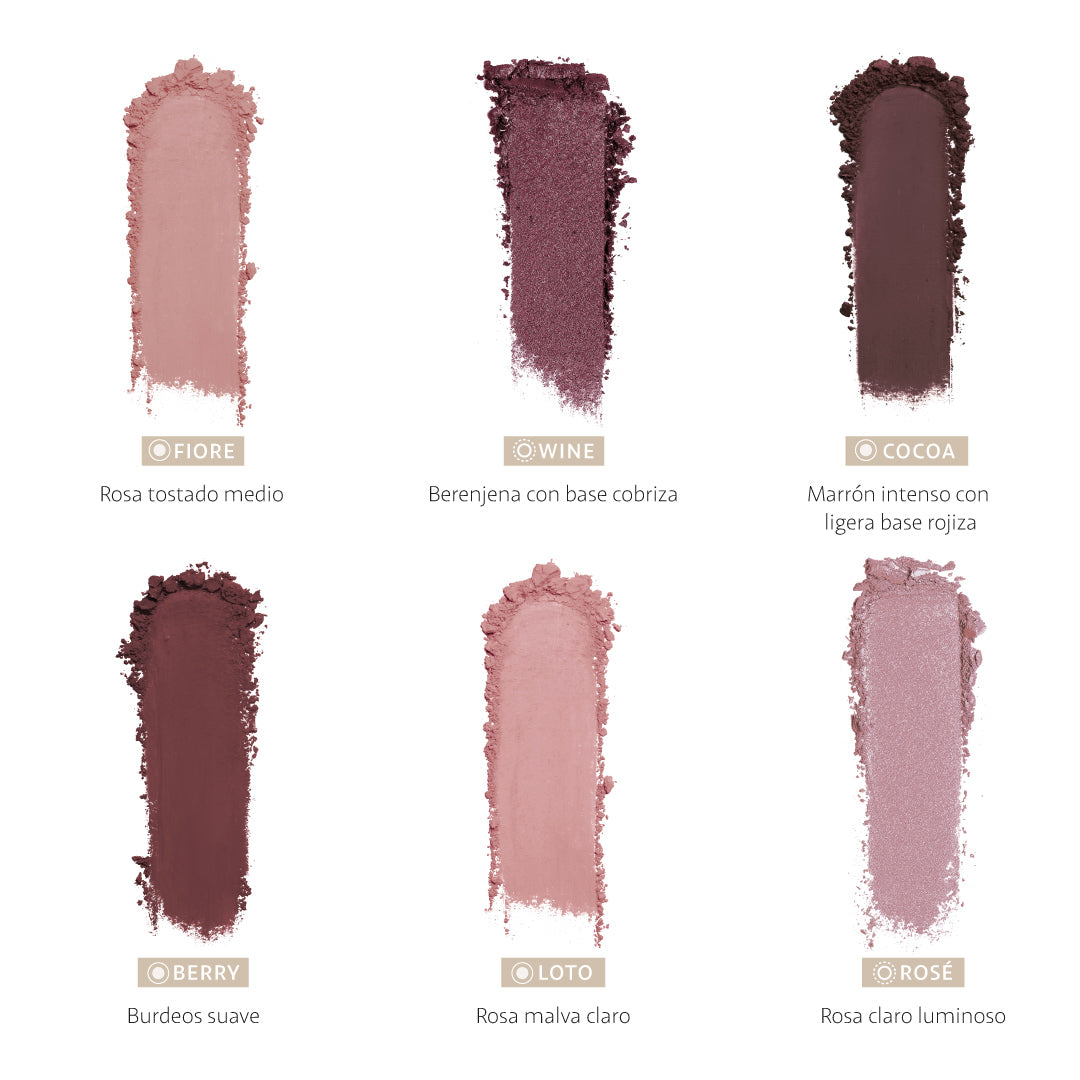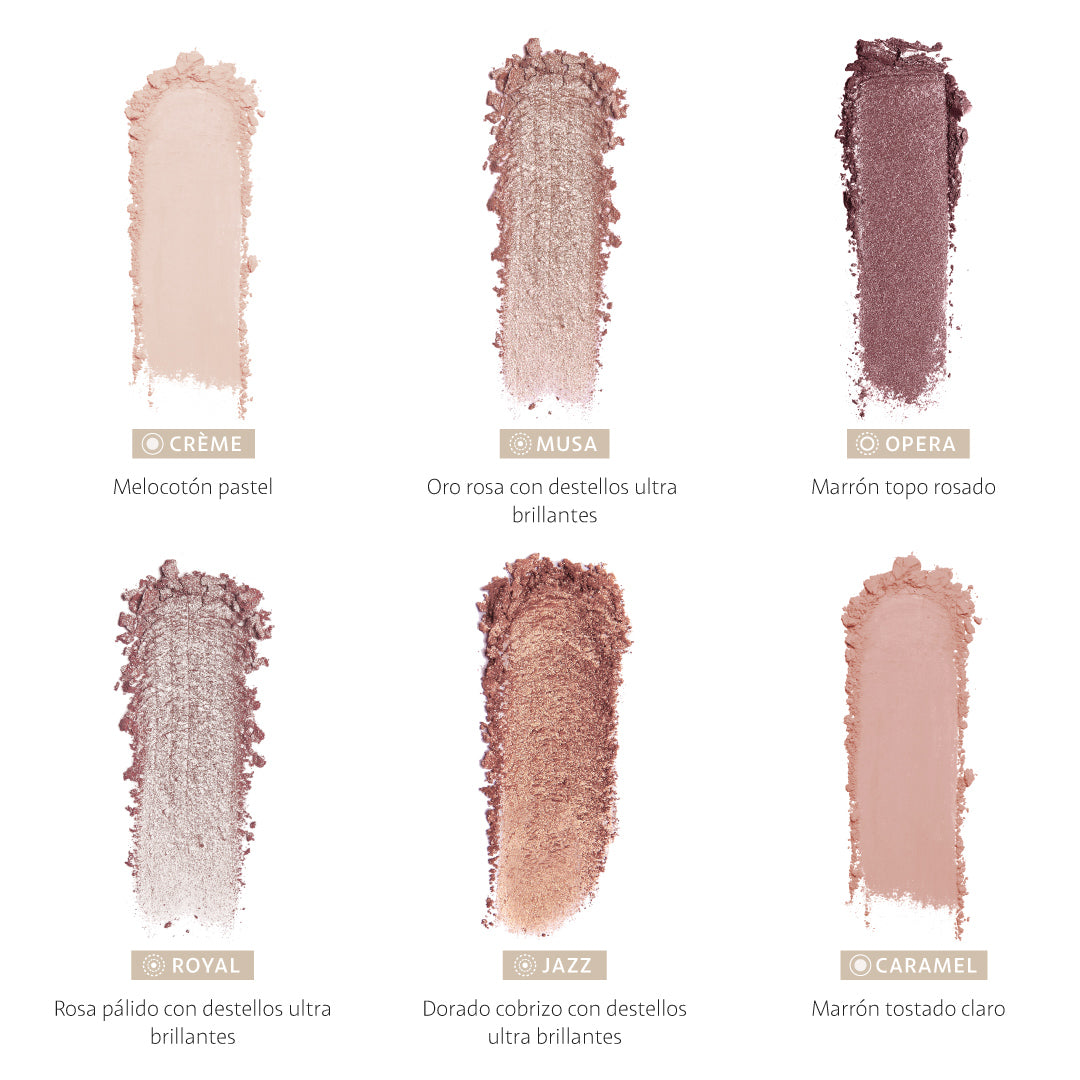 Bring the romance with Boheme
12 shades of pink, with three textures: matte, metallic and glitter

Like strolling through Montmartre in Paris, stopping in every little square to watch artists working their magic. Or hearing the echoes of a violin's serenade in Venice. That's Boeme. A romantic eyeshadow palette in shades of pink and burgundy that pays tribute to all the beauty in the world.

Its colour story, with 12 shades (cool, neutral and warm) and three textures (matte, metallic and glitter) transforms any look into a work of art. Create any style of makeup with Bohème: from something soft and romantic to something more sophisticated and enigmatic.
Quantity: 19g
---
They glide over your eyelids just like a cream
But they blend beautifully, like a good powder eyeshadow. They have a strong colour, blend easily and are never patchy. And most importantly: they're easy to wear, lightweight and stand the test of time, thanks to the way they adhere to your eyelids.


That means if you apply your makeup in the morning but end up being non-stop all day until the early hours, when you look in the mirror there won't be any surprises - your creation will still look perfect.
With 3 shades so glittery they're visible from outer space
These three have a special sparkle which will give your eyelids incredible dimension, creating that wet-look, juicy effect. They're made using glitter particles coated in silver to achieve intense reflectivity with an even, elegant finish.

The result is a super sparkly eyeshadow with a hint of colour which you can apply to your naked eyelid, or over the top of another shade as a topper.
12 gloriously sophisticated shades
All the romantic tones you need to get adventurous and mix them up however you like. Pinks, burgundies, creams, sparkles... A palette for everyday use, and for those unique occasions when you want something special.